AN INSIDER TIP FOR THE WORLD OF RUNNERS
We are located in the very center of the running world. At no other place in the world you will find so many Olympic Champions and world record holders as in the Rift Valley in Kenya. There must be a reason why Eliud Kipchoge has selected Kaptagat as his base. At an altitude of about 7.800 feet you find perfect conditions for distance training. We are at the prime training grounds but with a lot less destruction and congestion than the famous town of Iten. Kaptagat is still a secret escape.
60 minutes to Eldoret airport
40 minutes to the track in Eldoret
At about 7.800 feet there are ideal conditions for altitude training
CULTURAL UNDERSTANDING, PEACE AND TRANSFORMATION
We welcome athletes from all personal backgrounds and situations. Our training centre has hosted athletes from at least 13 different Kenyan subtribes, some of which still fight each other today. Living together and appreciating our differences is a huge step towards peace in Kenya and appreciation of different people in general.
Athletes who grew up in a culture that practices female circumcision, animism, occult practices, or where a thief can get killed on the spot, have had eye opening experiences living in our Complete Sports family. Many have reflected about their personal and traditional value system and got to understand and love the biblical values. They believe that these will bring positive change to their people groups who have never heard of the Bible and the love of God. Therefore, some athletes have the goal to "go back" one day and bring transformation to their community.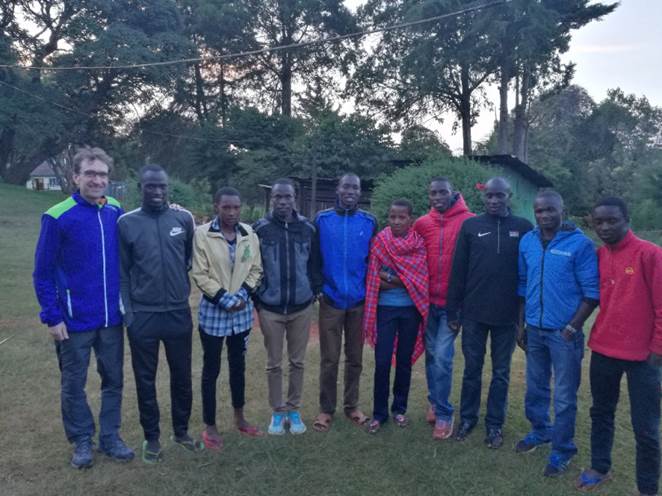 David Rudisha, Mark Kiptoo, Emmanuel Korir, Minister of Sports, Paul Tergat, delegation NOK
MARK
KIPTOO
World Record Marathon
"The Complete Sports training Centre is in the best training area in Kenya. I have trained here for many years."
EMMANUEL KORIR
Olympic Champion 800m
"As a Complete Sports Alumni, I can highly recommend to do your training camp with us. It has molded me…"
DAVID RUDISHA
Olympic Champion, World Record 800m
"I have seen many training camps in Kenya Complete Sports is one of
the best!"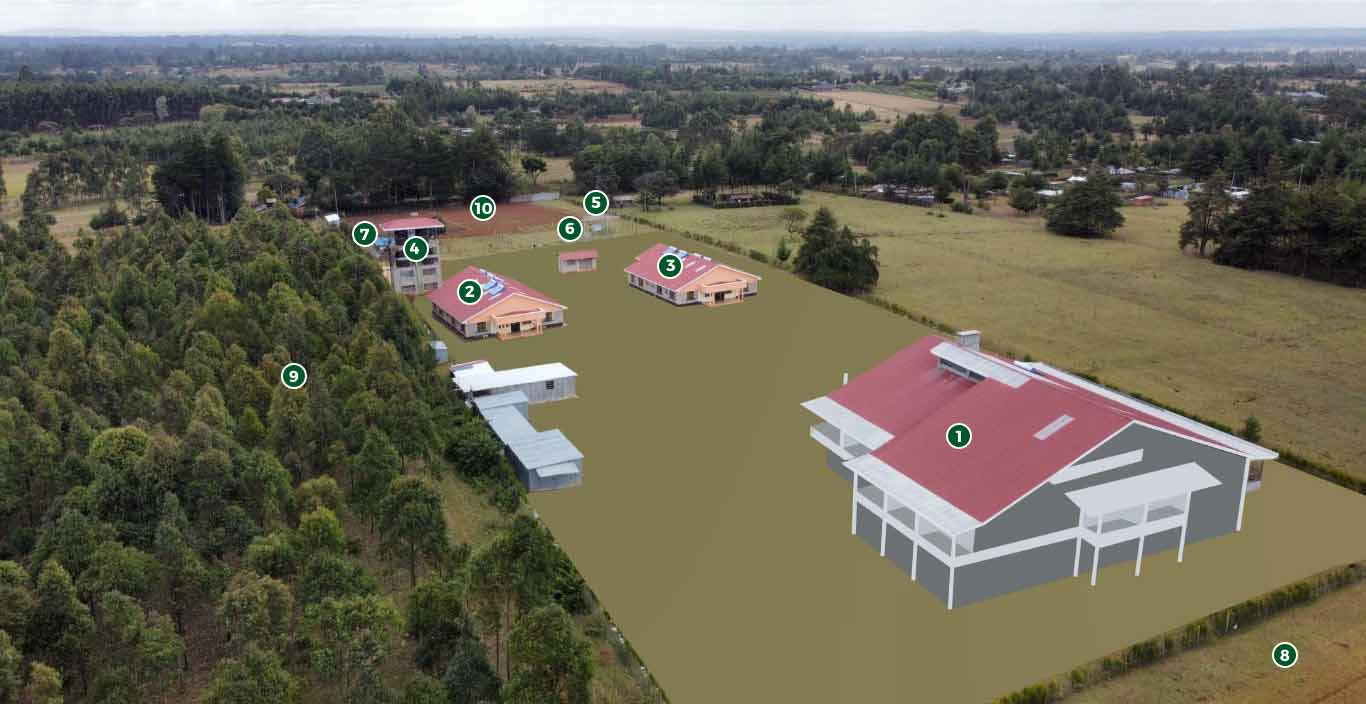 1. Main building with gym, Physio room, lunge, conference room and guest rooms.
2. Rooms for male Kenyan athletes.
3. Rooms for female Kenyan athletes.
4. Water tank (40.000 liters) and water filters.
5. Photovoltaic system for electricity
6. Fresh water well 220m deep
7. Dairy
8. 400m track and football field
9. Trails in forest
10. Garden for vegetables and fruit trees
IMPRESSIONS FROM THE TRAINING CENTRE

SUPPORT US WITH YOUR DONATION
In the USA, donations can be made to the SRS Foundation for Complete Sports. Donors receive tax-deductible donation receipts in the USA.